Wudang Tai Chi Chuan is famously known as the 'practical' style
Legendary Tai Chi master, Cheng Tin Hung, trained dozens of international full contact fighting champions, defeating the toughest fighters of the day on the Lei Tai ropeless platform matches around Asia.
Tai Chi was traditionally practiced to develop fighting skill as well as building up the health, fitness and character of an individual. We follow this balanced approach.
Self Defence skills are an important part of what Tai Chi can offer you, as are the health, fitness and cultivation aspects. It's also endlessly interesting and fun to train.
What can you expect to gain from training in this style of tai chi?
1. Become healthy and fit
Tai Chi priorities building up the health and fitness of the body and mind in various ingenious ways.
2. Stronger, more powerful and more coordinated
Tai Chi training builds high levels of tensile strength and power through fascia, ligament and connective tissue strength, along with coordination of the body's movements to a highly refined level.
3. Real, practical self defence skills
These Wudang Tai chi skills were well tested on the streets of Hong Kong and in the full contact competitions around Asia. The skills are fast to learn and easy to use, relying on subtle and sophisticated application of technique rather than force.
4. Confidence
As you practice and develop you'll see a rapid growth in your general confidence
We train differently on Mondays and Wednesdays
Tai Chi has a vigorous self defence training practice which we train on Wednesday evenings 7-9pm
This video shows a little of some of the types of exercises practiced.
On Mondays we concentrate on practicing the health, fitness and technique aspects of the art, which the following video shows a little of;
The Wudang tai chi syllabus is very broad and so in order to allow people to focus on areas most suitable for them we do slightly different training on both our days.
Mondays focus on forms, weapons and pushing hands exercises, while Wednesday focuses on self defence, conditioning  exercises and freestyle practices.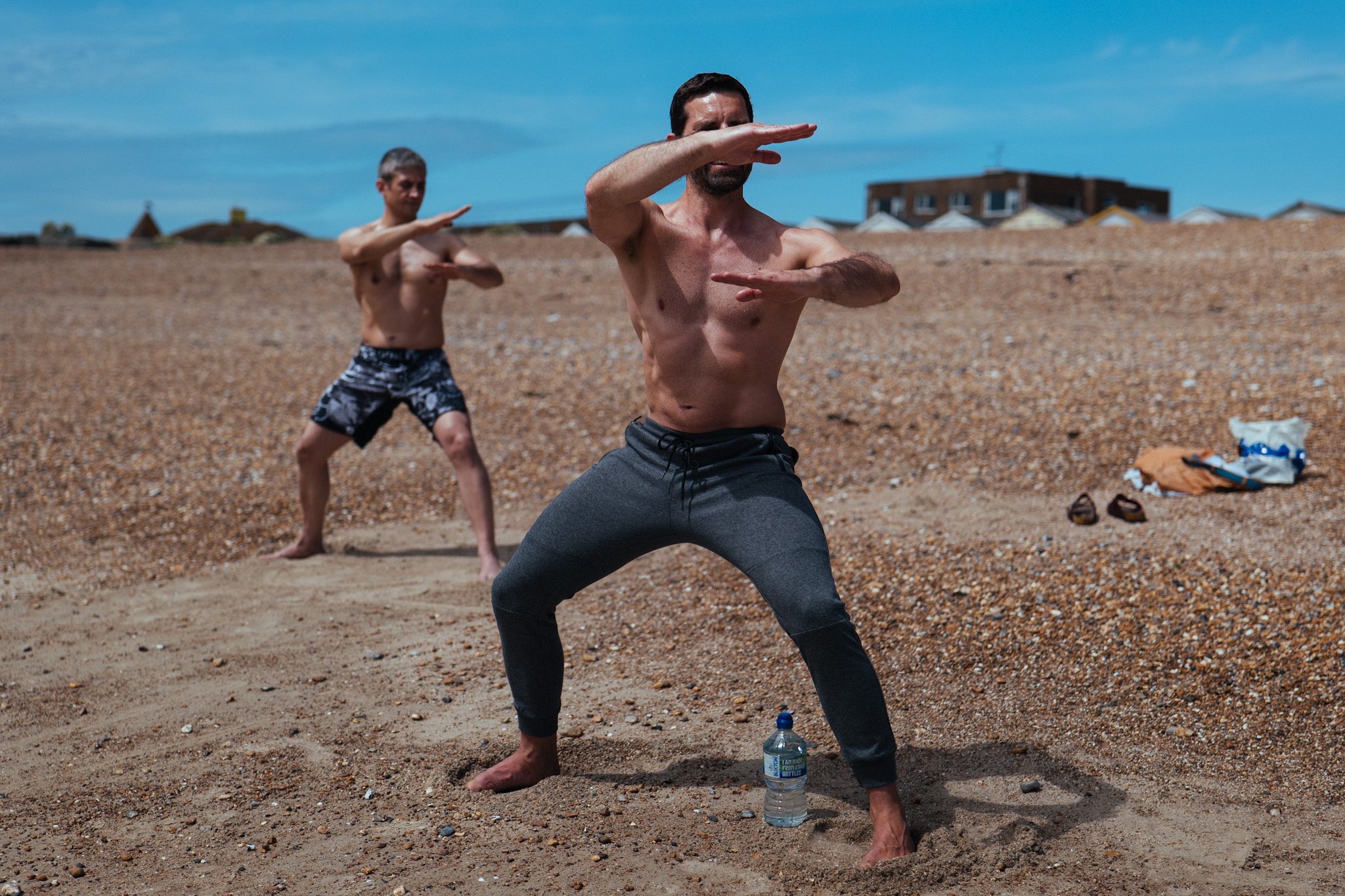 Classes on Mondays and Wednesdays 7-9.30 pm
Camden Town, London
£20 per class. Beginners very welcome
Get started
Please WhatsApp or text message 0751 552 2950 (Neil's direct number) or email neilrosiak@mac.com